What type of scooter do you need?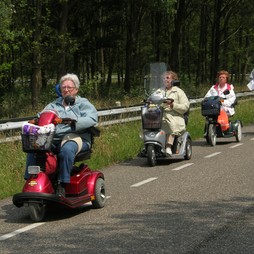 Right

The range of mobility scooters available now makes it easier to find a model that suits your needs, requirements and budget. Of course, the wide selection can also make it a little harder to figure out what's right for you.
An important question to consider before you go selecting a scooter is what you need it for?
Do you want a small scooter to help you get around inside at home or at the shopping centre? Or do you want something to help you get down to the local shops and around to your friend's house? Alternately, do you need something more robust that will take the place of a car for trips to appointments and locations further away than your suburb?
Also consider where you live and the terrain. While a small scooter can navigate smooth, flat pathways with ease, if you live in a hilly area or somewhere with uneven ground, you'll need something with a bit more power to avoid being left stranded.
It's important to also assess your own physical attributes. Smaller scooters will have a smaller seat and footbed. If you're tall or have a large frame, you will likely need something a bit larger to accommodate you.