Find your nearest MobilityHQ location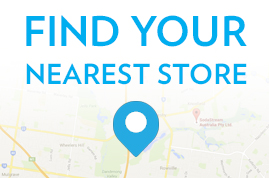 Left

At MobilityHQ we know how important it is to access quality hire equipment when you need it, wherever you are in Australia. With a network of over 30 locations across major capital cities and regional areas, we can support our customers wherever they are.

We make it easy to organise your hire equipment. Browse our range online, then email, call or visit us in store. You can collect your hire equipment from your nearest location, or we can deliver it to your home. Our friendly staff can also set up the equipment for you and give you an overview of how to use it.

So whether you're looking for mobility scooters hire Sydney, wheelchair hire Melbourne or home care equipment hire Brisbane, we can help.

Browse our complete range of hire equipment and then use the store locator to find your nearest store. And remember, we offer delivery with 50 kilometres.