Make a plan in case of a fall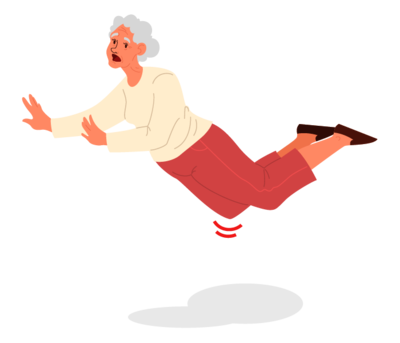 Left

While you want to do all that you can to prevent a fall, it's also important to have a plan in place if a fall does occur. Lying on the floor unable to get up can lead to problems such as dehydration, pressure sores, hypothermia and delayed medical assistance.
If you live alone, it's important that you get help quickly if you have a fall or another emergency.
A personal alarm will allow you to contact a friend or family member who can get help on your behalf. Options include:
Wearable device that can attach to your wrist, around your neck or on your waistband e.g SOFIHUB Beacon
Wearable device (such as a smart watch) that can detect a fall and can call emergency services
Intercom system activated by a voice command
Monitored alarm system
Having a daily check-in system like SOFIHUB Home
Make sure your contact person knows how to access your house if the door is locked – consider having a lockbox or leaving a key with a neighbour.