What is bariatric equipment?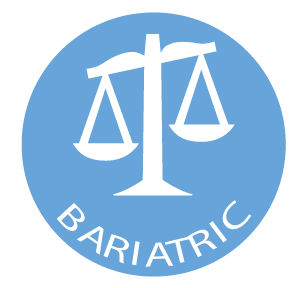 Left

Bariatric equipment covers any type of medical aid that has been specially designed to meet the unique needs of larger patients. While there aren't standard design guidelines for bariatric equipment, generally products that support someone over 125kg in weight or over 50cm wide when seated are considered to be bariatric equipment. Mobility HQ's range of bariatric equipment has a safe working load of up to 310kg, although this can vary depending on the type of equipment so it's always best to check the product specifications.
Typically, bariatric equipment will have a heavier weight capacity, be made from stronger and more durable materials, and will be larger than standard medical aids.
Importantly, bariatric equipment is not only designed with the patient in mind, but also their carers. Bariatric patients may need more help getting out of bed or a chair, or even just moving about. Bariatric equipment can make transfers smoother and more comfortable, and reduce the risk of a fall or injury.