Is a Mobility Scooter right for you?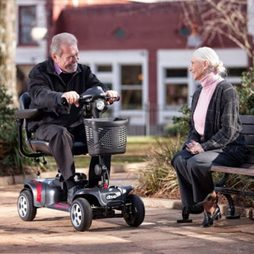 Right

There are many reasons why someone would choose to use, or not use, a mobility scooter and it ultimately comes down to a personal or family decision.
For people who are having difficulty driving, a mobility scooter can help to replace a motor vehicle. This can be a particular issue when it comes to road safety. While you do still need a level of confidence and ability to operate a mobility scooter, the ease of use and low speeds presents less of a hazard to the user and others, compared to a car.
A mobility scooter can also be used in conjunction with other forms of transport. The folding mobility scooters, for example, will fit in the boot of a car and can be taken out for use around a shopping centre or for short trips where using a car may not make sense.
Mobility scooters can also provide temporary assistance to someone recovering from an injury or operation. This allows them to continue to maintain their independence while not tiring themselves out with too much physical activity.