How To Choose The Right Mattress
Understanding the features of different types and your own sleep style can help you find the most comfortable mattress for you.
Getting a good night's sleep has been linked to a range of benefits, including:
getting sick less often

lowered stress levels

better weight management

improved mood

clearer thinking

reduced risk of conditions like heart disease
Having the right mattress can make all the difference to how well you sleep at night. If you're tossing and turning each night trying to get comfortable, it might be time to look at getting a new mattress.
How to choose the right mattresses?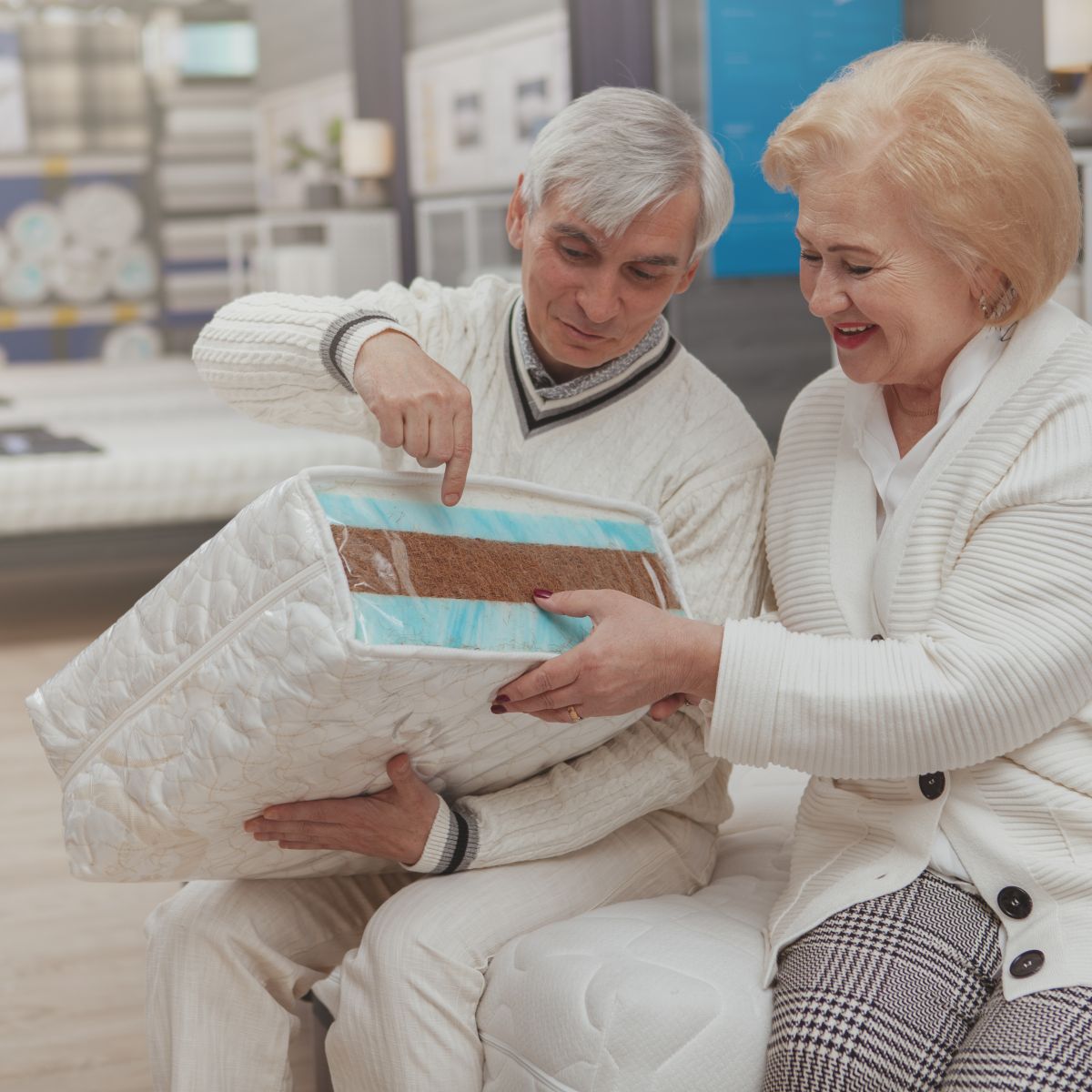 Finding the right mattress can seem like an overwhelming decision. There's a lot to consider, but what it comes down to is:
Price - your budget plays a big part in the type of mattress you choose. But more expensive doesn't always mean better quality. There are plenty of good mattresses available for a reasonable price.
Materials - the type and quality of materials affects the comfort and durability of a mattress.
Firmness - materials and design, along with your weight and sleep preferences can all affect how firm or soft a mattress feels.
Pressure relief - some mattresses are designed to help alleviate pressure in the back, shoulder, hips and legs. People at risk of pressure sores may need a mattress that's designed to distribute weight across a broader area.
Temperature - certain materials can make your mattress feel warmer or cooler.
What is the most comfortable mattress?
Comfort is subjective. No one type of mattress is going to be right for everyone. Some might be too hard, some too soft, and then there's those that are just right.
Understanding the features of different types and your own sleep style can help you find the most comfortable mattress for you. The most common types of mattresses are:
Inner spring

Foam

Air (for clinical use)
Are spring mattresses good?
Spring mattresses are a great choice for most people. They've been around for ages and tend to offer a great mix of comfort and support.
A pocket spring mattress features springs sewn into individual pockets. The benefit of this is the tension of springs in certain areas (or zones) often varies to provide more support where you might need it.
ComfiMotion Pocket Spring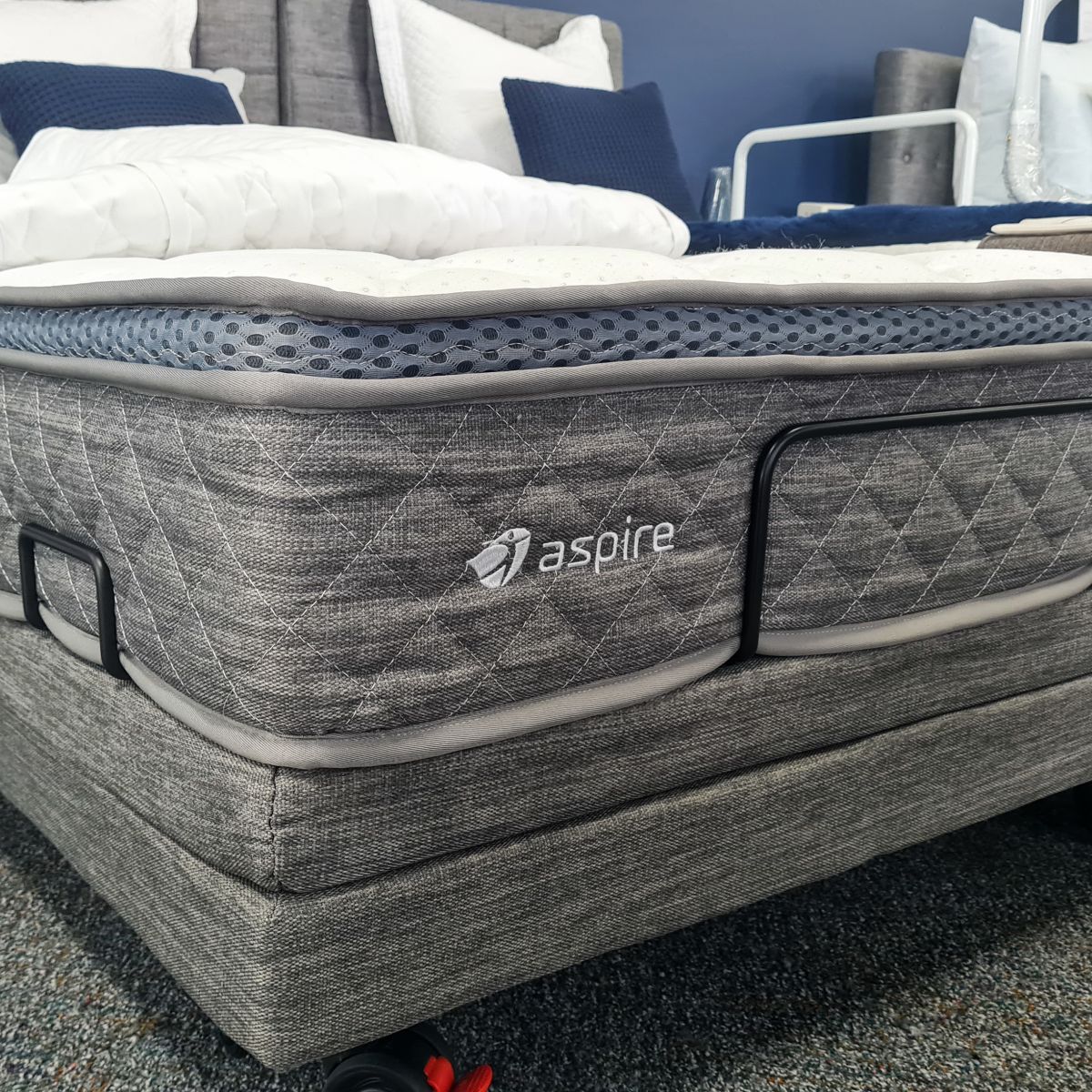 The ComfiMotion Pocket Spring mattress offers zoned support springs that contours to the individual to improve comfort and give support where it's needed most. Integrated side-walls provide rigidity at the bed edge and make it easier to get in and out of bed (without that falling-off-the-bed feeling).
A plush pillowtop later gives a soft, immersive feeling. Combined with the responsive pocket springs, it feels like sleeping on a cloud (rather than falling into it). The pocket spring design allows for plenty of air flow, which helps overheating, particularly for hot sleepers or the warmer months.
The ComfiMotion Pocket Spring mattress is also designed for use on adjustable beds that have electronic back and leg raise functions. Standard spring mattresses are not suited to these types of beds, so the ComfiMotion Pocket Spring mattress offers flexibility of use on these types of beds.
What are the benefits of foam mattresses?
Foam mattress technology has come a long way from the basic, single layer foam options. Today, different types of foam are layered together to create a supportive and comfortable feel, with varying levels of firmness and support.
Memory foam mattresses tend to be good for weight distribution and pressure reduction. The top layer contours to your body, allowing you to sink comfortably into the mattress. Lower layers of foam provide support and help with weight distribution. Foam mattresses tend to offer great motion isolation – great if movement otherwise wakes you up.
Aspire Lifecomfort foam mattresses
The Aspire Lifecomfort foam mattress range is designed specifically for pressure relief. A feature of these foam mattresses is the combination of foam layers that provide multiple tiers of comfort and support.
An immersive visco-elastic top layer contours to the body. The high resilience foam base layer provides high levels of support. A breathable, 4-way stretch cover helps to reduce friction and maintain skin health.
What are the benefits of air mattresses?
Air mattresses offer the highest levels of pressure distribution and control. They're designed for people who are at high risk of pressure injury. Air mattresses are primarily used in acute or palliative care, or for people with spinal or neurological conditions. In some cases, they are recommended by a medical team for use at home to meet a clinical need (with ongoing monitoring and assessment).
Aspire Active Air
Aspire Active Air mattresses are designed for use in clinical care settings. They are available as a mattress topper option, or standalone mattress.
A series of chambers controls firmness. Air pressure is continuously monitored and controlled by a digital panel to maintain the right levels for the user's particular needs. The low-noise pump keeps sleep disturbance at a minimum.
Our friendly team is always available to answer any questions about buying a mattress online. Feel free to browse our range, or visit us in store for more information.