Helpful and Handy Christmas Gifts for the Older Person in Your Life
What do you buy that person who's always been there for you?
Whether it's an elderly parent, beloved next-door neighbour or quirky great aunt (the one who still slips you wrapped chocolates every time you visit as if you were five years old).
Chances are they've already told you they don't need anything – except your company (virtual or otherwise). But you're never too old to appreciate a thoughtful, carefully chosen Christmas gift. We've gathered together a few gift ideas for seniors that will be enthusiastically received and gratefully used.
Automatic can opener
Smart gadgets make great Christmas gifts – especially for the person who has everything. This clever little can opener opens almost any can with just one touch.
Simply place it on the edge of the can and press the button. The can opener moves around the can, removing the lid with a clean edge. And once it's finished, it switches off automatically.
To be honest, it makes a handy gift for just about everyone in the family. Grab a few for stocking fillers and Secret Santa.

Shop the One-Touch Automatic Can Opener II
Touch lamp
Forget fumbling in the dark for the light switch. This stylish touch lamp makes getting to bed or waking up early a breeze. With its neutral design, it will suit any decor while it's compact shape means it won't take up much room on a bedside table.
The diffused light casts a gentle glow to light up a room with just a simple touch. A thoughtful gift that will be appreciated for years to come.

Shop the Touch Lamp
Recliner chair
After the Christmas lunch is done, there's nothing better than putting your feet up in a comfy chair and dozing off.
If your loved one's favourite chair is looking a little worse for wear, then a new recliner may be the best Christmas gift there is. The electric power lift function helps the user to get in and out of the chair comfortably, while the padded design provides comfort and support.
They'll be able to lounge in style. The Aspire 'Signature' Lift recline chairs and Pride Powerlift chairs are fully upholstered in fabrics to suit almost any home. With the ability to fully recline, these chairs are ideal for reading, watching TV and catching every ball of the Boxing Day test.

Browse the full range of recliner chairs
Walker
A walker is an ideal gift for that older relative who has become a little more unsteady on their feet. If you've noticed them holding onto the furniture as they move around the room or reluctant to take walks they once enjoyed, a walker can give them back that independence.
With so many styles available, you'll be able to find one with the features your loved one needs. From compact walkers for getting around at home to durable walkers with built-in carry baskets for running errands and picking up groceries, we have plenty of options to choose from.

Browse the range of walker and rollators from Mobility HQ
Travel Mobility Scooter
This coming year we're all looking forward to doing a lot more travel. While overseas trips may be off the cards, there's so much to explore in Australia. A travel mobility scooter is a perfect gift for the person who loves to get out and about. Our new Aspire Boot Scooter Supalite is lightweight and compact while still packing a heap of features. Its sturdy frame and four wheels make it exceptionally stable and manoeuvrable on all sorts of surfaces. And it can be easily disassembled to fit into the boot of a car.

Shop the Aspire Boot Scooter Supalite



Sofihub beacon pendant



Your elderly parent loves their independence and you love how they're still able to potter around the garden, cook their favourite meals, and catch up with friends. But like anyone who has an older loved one living at home, you worry about their safety and the ability to get help quickly, if needed.
The Sofihub beacon pendant is the ideal gift for your elderly parent or relative living alone or frequently on the go. The lightweight personal alert system can issue an emergency SOS to nominated people at the touch of a button.
Equipped with global positioning and mobile network technology, it can pinpoint the person's location in seconds. The built-in speaker allows you to immediately check what help is required. And fall detection means you'll get an alert even if they can't press the button.

Shop the Sofihub beacon safety pendant
Sofihub home system
The Sofihub home system is the perfect accompaniment for a loved one living at home. Using friendly reminders, Sofihub encourages the occupant to maintain a healthy lifestyle. The system uses a series of motion sensors to monitor movement throughout the home and provide verbal feedback and reminders at appropriate times of the day.
It's a great way to help your loved one maintain their daily routine, without the need for video or audio surveillance – ideal for those who are concerned about their privacy. And if the system detects something isn't quite right, you'll get an alert so you can check-in when needed.

Shop the Sofihub home system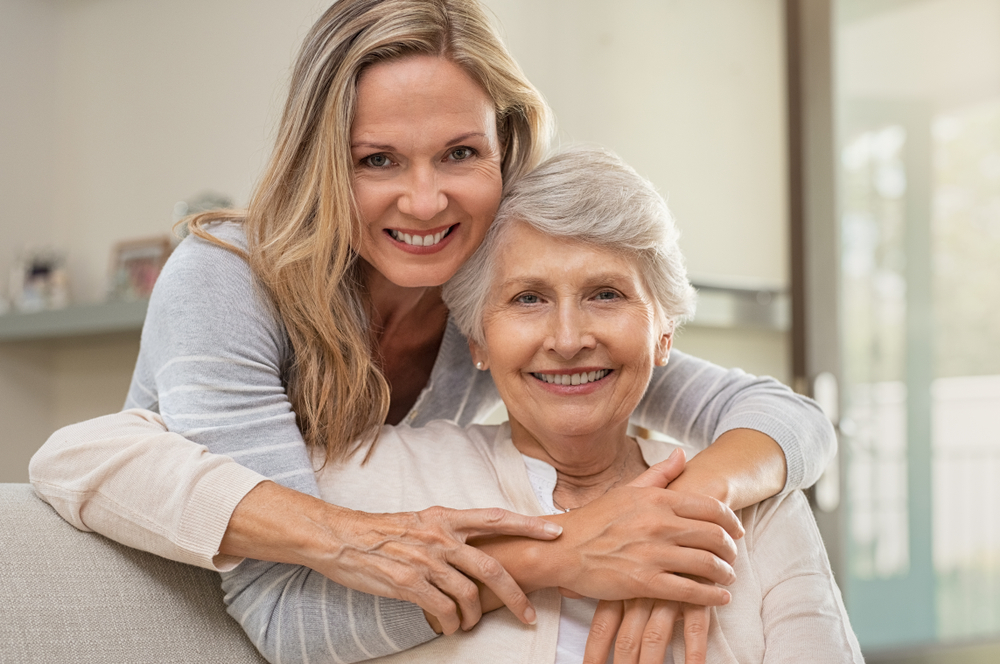 MobilityHQ is Australia's favourite mobility equipment provider offering the convenience of shopping online. MobilityHQ is backed by Aidacare – one of Australia's largest mobility aids providers and serving the community for over 25 years.

MobilityHQ is a registered NDIS provider. Reach out to our team for any questions or support.