Bathroom aids and accessories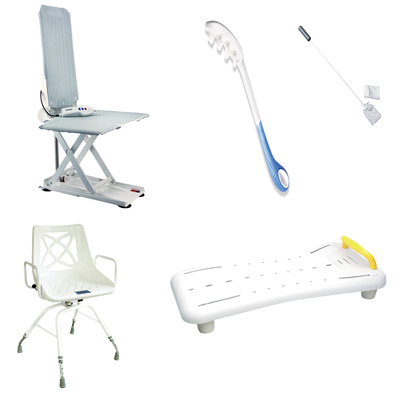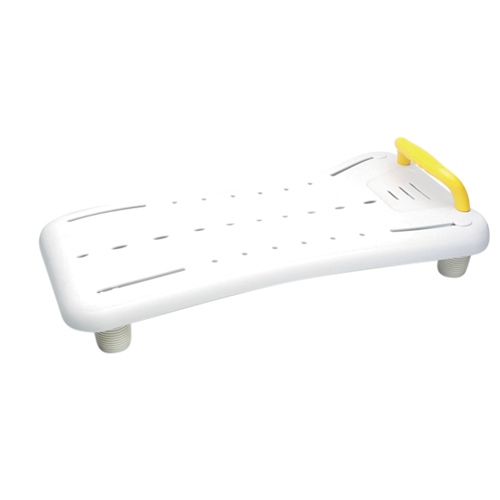 Right

A good place to start when considering what bathroom aids might be suitable is to chat with your occupational therapist. They can help by assessing your current mobility and providing recommendations on ways to make showering and bathing safer, including using specific accessories or making modifications to the way you bathe.

Some of the modifications and aids you may get for the bathroom include:
Grab bars and handrails can be installed near the shower and bath to provide extra support when getting in and out. These sturdy bars give you something to hold onto and can help provide support and prevent a fall.

Grab bars are suited to people with good upper body strength who simply need another point of contact when moving or stepping over the bath. Before installing, observe how you naturally move from the shower or bath and note the points where you may reach for a wall or ledge for support.

Support bars and rails can be either bolted to the wall or attached with suction cups. Bolted on rails should be attached with the assistance of a professional as they need to be drilled into the wall stud for support.

Suction cup grab rails are ideal where you cannot install bolts – such as the edge of a bath – or if you want to avoid drilling into tile or walls. The durable, commercial-grade suction cup is easy to install and remove without tools, yet will provide adequate support for most adults. They come in standard, telescoping and pivot grip, enabling them to be installed in tight corners.
A shower chair can provide stability if you have difficulty balancing in the shower or prefer not to stand for long periods. Due to their lightweight, compact design, they can be placed in the shower when needed, then removed when other family members are showering.

They are available as either a traditional chair with a backrest or a bench style seat with handles at either end. If you have
uneven surface in the shower look for a chair with adjustable legs that can be set at different heights and ensure the chair has rubber tipped feet to prevent sliding.
A bath chair or bench makes getting into and out of the bath easier, providing assistance whether you have a carer or not. Bath chairs work by allowing you to sit down at a regular 90 degree angle outside the bath before swinging your legs over the edge. While you won't actually be able to lower into the bath, they can be used with a hand held shower head for all over wash.
These rubber mats prevent slips in the bath or shower by providing a textured surface to stand or sit on. They attach using moulded suction cups on the underside and have a non-slip rubber surface that provides grip. Bath mats are available in various sizes and are a low-cost option.
A hand-held shower is designed to be held in one hand and makes it easier to clean all areas of the body, even when seated. It attaches to the existing tap in the bath or sink and the gentle flow is ideal for sensitive skin. It's also handy for washing hair in the sink.