Getting around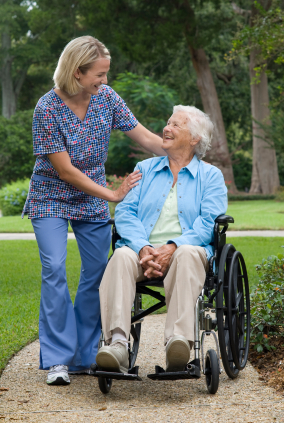 Left

Before using your wheelchair, check the tires are inflated and everything is secure. Make any adjustments to the footrest or arm rests to ensure a safe and comfortable journey. If you're using a motorised wheelchair, check the battery is fully charged.
Ensure you don't overload the wheelchair with bags that could cause it to tip. If you're going to be travelling on hills or slopes, consider adding a sash belt to avoid falling forward.
Finally, plan your route and know where you're going. If you'll be taking public transport, check what accessible services are available. If you can, avoid busy roads and narrow pavements and cross the road at marked pedestrian crossings.
If you're using a motorised wheelchair and plan to head outdoors often, consider breakdown coverage, which you can get from your state breakdown service for a nominal fee. This service provides call out assistance if you breakdown and often includes emergency taxi transport for you and your wheelchair if things go wrong.
Generally you won't need to register your motorised wheelchair. The exception is Queensland, where you will need to register with the Department of Transport and Main Roads if you'll be using it outside. Registration is free and includes third party insurance.
It is recommended you check the regulations in your state regarding the use of motorised wheelchairs as they may have changed.