Choosing the right walking aid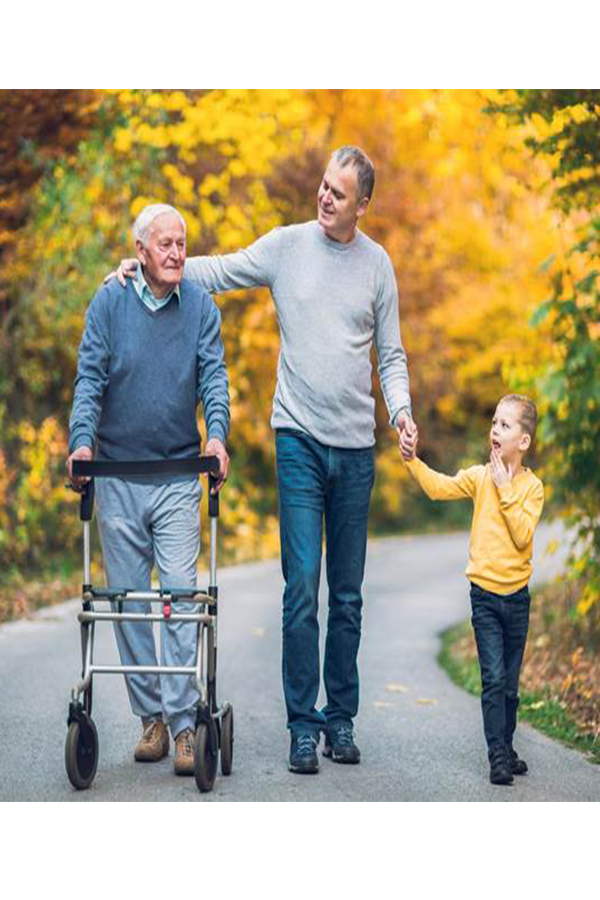 Right

Walking aids offer increased freedom and independence for people who have difficulty standing and walking without assistance. Different types of walking aids offer varying levels of support and choosing the right walking aid comes your particular needs, ability and how you'll use it.

Most walking aids are designed to provide stability for individuals who find it difficult or tiring to walk unaided. In situations where any kind of standing or walking is difficult, a walking aid may not be suitable, and it may be that the person is more suited to a wheelchair.

Walking aids can be used in conjunction with other mobility aids. You may choose to use a walking aid at home, and use a wheelchair when out and about, or vice versa.

A good place to start is chatting with your occupational therapist or doctor about what type of aid you might need. You can discuss your particular mobility needs, any limitations (such as arm or hand strength), and how you'll use a walking aid to get around.

From there, you can try out a few options to see what you're comfortable with. This might mean visiting a Mobility HQ store to test out different walking aids and get fitted properly.

Consider how and where you'll use a walking aid
People use walking frames and aids for all sorts of reasons. It might be for just a short period while they recover from injury or surgery, for just a few hours a day to avoid becoming tired, or for regular, daily use due to an ongoing disability.

Before you choose a walking aid, think about how and where you plan to use it. If you want something for occasional use while out of the house, you might need only a walking stick or cane, which you can easily put to one side when you're not using.

If you need something that helps with your posture and takes the strain off the legs and lower back, then a rollator may be suitable. A rollator is also a good option for use outdoors and on uneven terrain because the four wheels help to spread your weight and can easily be manoeuvred in small spaces.

The best walking aid is one that has been specifically fitted to you. An ill-fitting walking aid can be less safe than not using one at all because it can cause you to be off-balance.

The height of the frame is important. Most walking frames and aids come with adjustable points for different heights, although if you're particularly tall or short some styles may not be suitable. And remember to wear your regular footwear when getting measured for a walking aid.

When it comes to walking frames and rollators, the width should also be considered. If you're going to be using it around the home, then you may want a slightly narrower frame to fit through doorways and around furniture. However, larger individuals may only get the right support with a wider frame.

As with any mobility aid, it can take time and practice to use a walking aid safely. If you're working with an occupational therapist, it's they'll help you develop the right technique to use your mobility aid safely. It's important to build up your confidence by starting on flat surfaces over short distances. You can then practice using your walking aid in more difficult areas, such as going up and down stairs and ramps, or while carrying a bag or small items.

A person's mobility needs can change over time and it's important to regularly reassess whether you're using the right walking aid. There are a few indications that a walking aid may no longer be suitable, including:
If you're no longer able to walk as far with the walking aid
If you become tired after only a short amount of time
If you feel unsteady while using the walking aid
If you're no longer doing activities they used to be able to
If your walking aid is causing pain or discomfort

If this happens, chat with your health care team about changing how you use your mobility aid, or even getting fitted for something else.