Charging your motorised wheelchair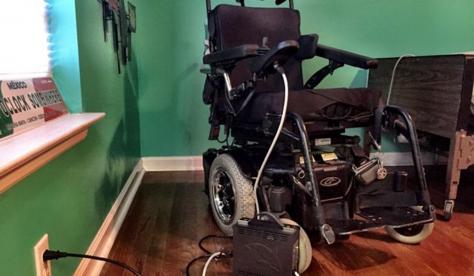 Right

To get the most out of your electric wheelchair it's important to fully charge the batteries between use, and especially before heading outside.
Turn the wheelchair power switch to the OFF position
Plug the charger into the charging port and then connect the cord to a power outlet
The red/orange LED light indicates that the wheelchair is charging
A green light will appear when the wheelchair's battery is fully charged
Once charged, disconnect the charger from the charging port and then from the power outlet

It will take approximately 8-10 hours to fully charge the motorised wheelchair battery – charge it overnight so it's ready for you to use the next day. You should also recharge the battery once a week if the wheelchair is being kept in storage.