What is a shower or bedside commode?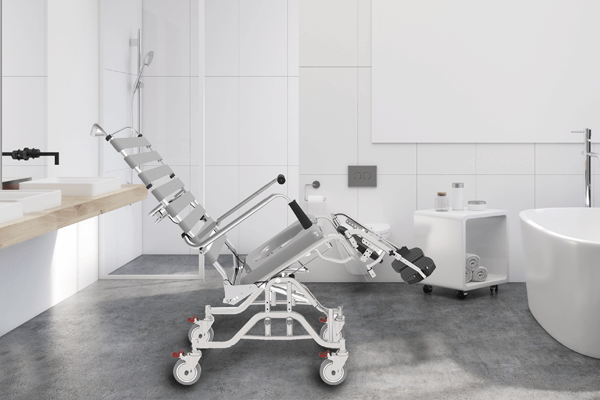 Left

Bedside commodes look like a standard chair but feature an integrated commode under the seat. These are designed to be placed in a bedroom and are intended for users who may have difficulty getting to the bathroom quickly.
They can vary in appearance - while basic models look fairly clinical, other models are styled to look like a standard chair and come with a padded seat and trim to hide the bowl.
A shower commode is designed for a similar purpose, but features a sturdy frame with wheels and cut out seat, enabling it to be wheeled into the shower or over the toilet. Because it can be used in wet areas, it's ideal for people who find it difficult to step into the shower or toilet unaided.
Who should consider a shower or bedside commode?
Someone who feels unsteady or unsafe when standing, getting into the shower or while moving onto the toilet may benefit from a shower commode.
Someone who has difficulty reaching the bathroom quickly or without help may benefit from a bedside commode.