Buyer's Guide To Bathroom Mobility Aids
Date Posted:6 October 2021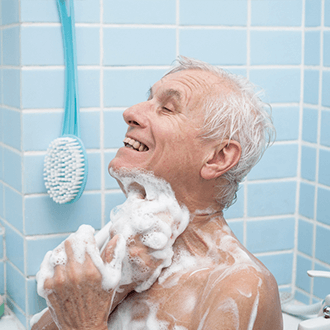 Discover bathroom mobility aids designed to help people carry out personal care tasks safely, privately and independently.
Getting help in the bathroom Mobility aids for the bathroom Why bathroom assistance is important Choosing the bathroom aids Summary Shop bathroom ​
Many of us take being able to do daily tasks like bathing and toileting for granted. But for people with a disability, these types of activities can present a challenge.
Bathroom mobility aids are designed to make personal care tasks easier, reducing the risk of a fall and helping to maintain independence and privacy. Find out what types of bathroom aids are available and how to make the right choice for your needs in this guide.