Here's Why You Should Consider a Lightweight Wheelchair
Lightweight, foldable wheelchairs offer convenience and ease of use with their practical design and sturdy construction. These wheelchairs tend to weigh less than 15kg and can easily be folded up for transport and storage.
Suited to a range of different users and situations, they're a great choice for people who find walking longer distances difficult or who may experience bouts of fatigue when out and about.
Different types of lightweight wheelchairs
Lightweight wheelchairs come in two models: attendant propelled and self-propelled.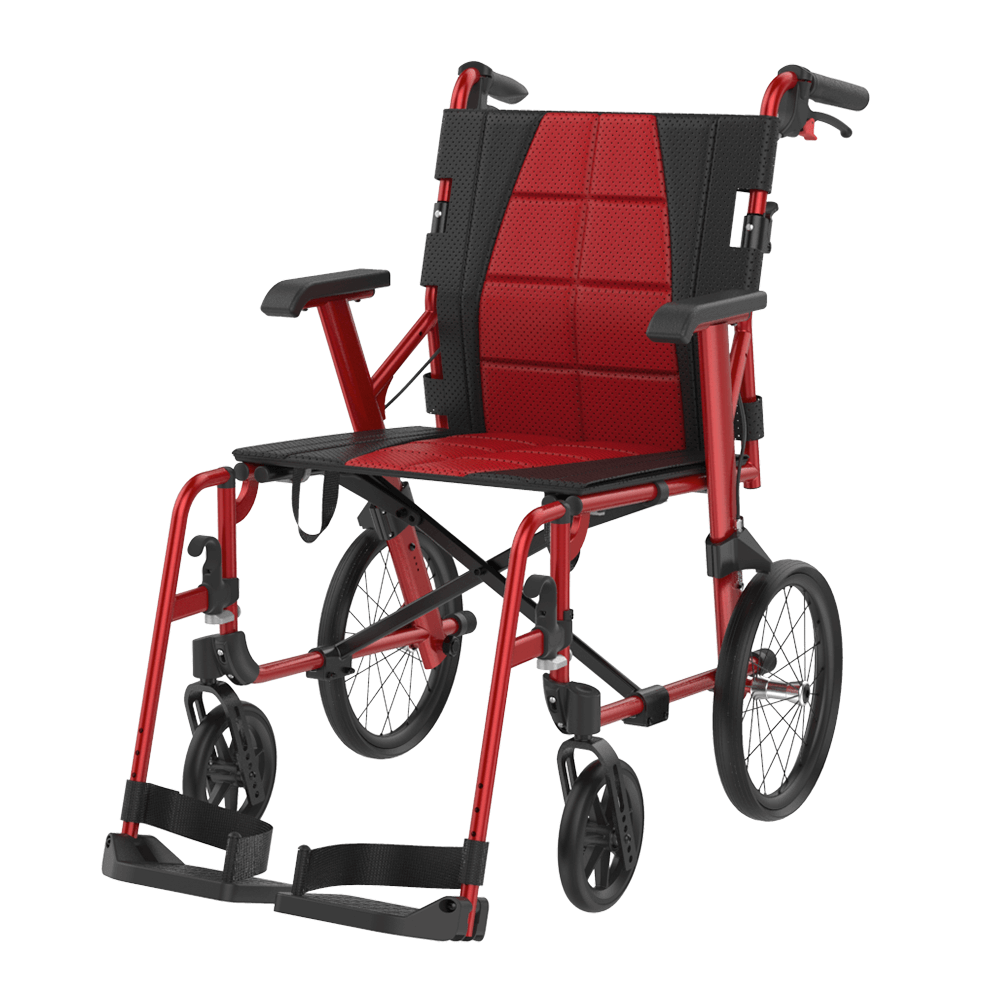 As the name suggests, attendant propelled wheelchairs require a carer or loved one to push them forward. They're most suited to people who are unable to push themselves as a result of injury or disability. Attendant propelled lightweight wheelchairs feature rear handles with handbrakes for ease of use and safety.
The attendant propelled Aspire Socialite Folding Wheelchair comes with a padded and breathable seat and back. Cut away arms improve table access and create more space for transfers. The wheelchair folds down into a slim square shape that's easy to stow in the boot of the car or on public transport.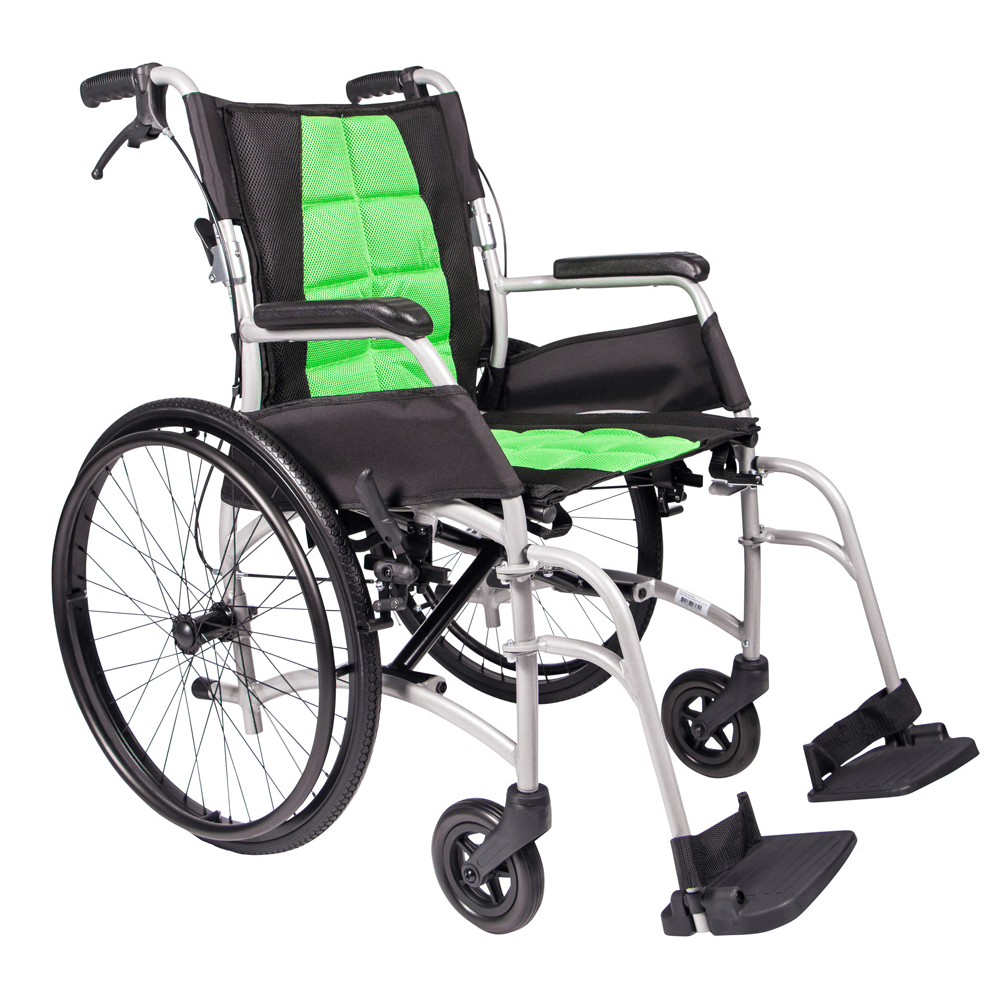 Self propelled wheelchairs are designed to be pushed by the user. They're ideal for people who want to get around unaided. The large rear wheels have push rims for improved mobility. Self propelled wheelchairs often come with rear handles as well so that they can be pushed by an attendant when required.
The self propelled Aspire Dash Folding Wheelchair has an ergonomic backrest and seat to maximise comfort and postural support. The leg rests are removable and design easily folds away for compact storage or transport.
Benefits of a lightweight wheelchair
Makes travel and transport easier
One of the benefits of a lightweight wheelchair is how easily it can be carried and transported. The ability to store it in the back of a car or carry it on a plane means that the user will always have their wheelchair available when needed.
When travelling or out and about, a lightweight wheelchair can be combined with other forms of transport (such as plane, train or taxi). It's ideal for holidays and sightseeing where walking may become tiring and hiring a mobility aid may not be possible. And when you get back to your accommodation, it can easily be stored in a corner out of the way until the next day.
Can be easily propelled
The heavier a wheelchair is, the more effort is required by the user (or their carer) to get it moving. A lightweight wheelchair is easier to propel simply because there is less additional weight. This is ideal for people using a self-propelled wheelchair as they can travel further before getting tired.
There are similar benefits for attendant-propelled wheelchairs. The lighter touch makes the wheelchair easier to maneuver, even in tight spaces. And going up ramps and inclines requires less effort on the attendant's part.
Provides independence and community connection
A lightweight wheelchair encourages independence beyond simply being able to propel yourself. It also makes it easier to carry onto public transport or lift into the boot of a car, whereas a heavier wheelchair might require two people to lift it properly.
This allows the user of a lightweight wheelchair the confidence to head out alone, giving them a sense of independence and allowing them to maintain greater connection with their community.
Alternatives to a lightweight wheelchair
There are other options when it comes to lightweight, portable mobility aids. A seat walker provides many of the same benefits as a lightweight wheelchair – with some key differences.
Unlike wheelchairs, seat walkers are designed to support the user while walking. They help to redistribute weight from the legs onto the upper body and provide stability while moving. Operated by the user, they feature ergonomic handles with handbrakes.
As with lightweight wheelchairs, seat walkers are a practical and portable option for travel. They help to promote independence and community connection.
Seat walkers also come with an attached seat that can be used when immobile. They offer a comfortable and practical place to rest when out walking. It's important to note that the brakes should be applied when seated and the seat walker should not be pushed while the user is seated.
The range of lightweight wheelchairs at Mobility HQ includes attendant propelled and self propelled designs, all weighing 13kg or less. Browse the full range online or speak with our friendly team to find the right one for you