Top 5 Bestselling Bedroom Products
The bedroom is more than just a place to sleep – it should also be a comfortable and cosy place to relax and unwind. After all, feeling well-rested is an important part of good physical and mental health.
At Mobility HQ we have an extensive range of bedroom products designed to provide additional support to someone who needs a little extra care. If you're looking to add a bit of comfort to your bedroom, here are our top five bestselling products to get you started.
Aspire Overbed Table
For people spending extended time in bed, staying occupied is important. The Aspire Overbed Table is a simple product that provides a sturdy and mobile space for any activity that requires a flat surface. The C-shape frame allows the base to slide under a bed or around a chair to bring the tabletop close to where it's needed. Fitted with castors and a height-adjustable base, the overbed table can be moved into place when needed and then slides out easily when it's time to get up.
SOFIHUB Home
Modern care arrangements require clever technological solutions. The SOFIHUB Home is the ideal product for people who live independently, as well as providing assurance for their families. This clever digital companion provides gentle reminders throughout the day to help the occupier stay on top of their health, medication and daily routine. It also offers unobtrusive monitoring (using movement sensors) and can alert family or a carer if something is amiss.
Aspire ComfiMotion Mattress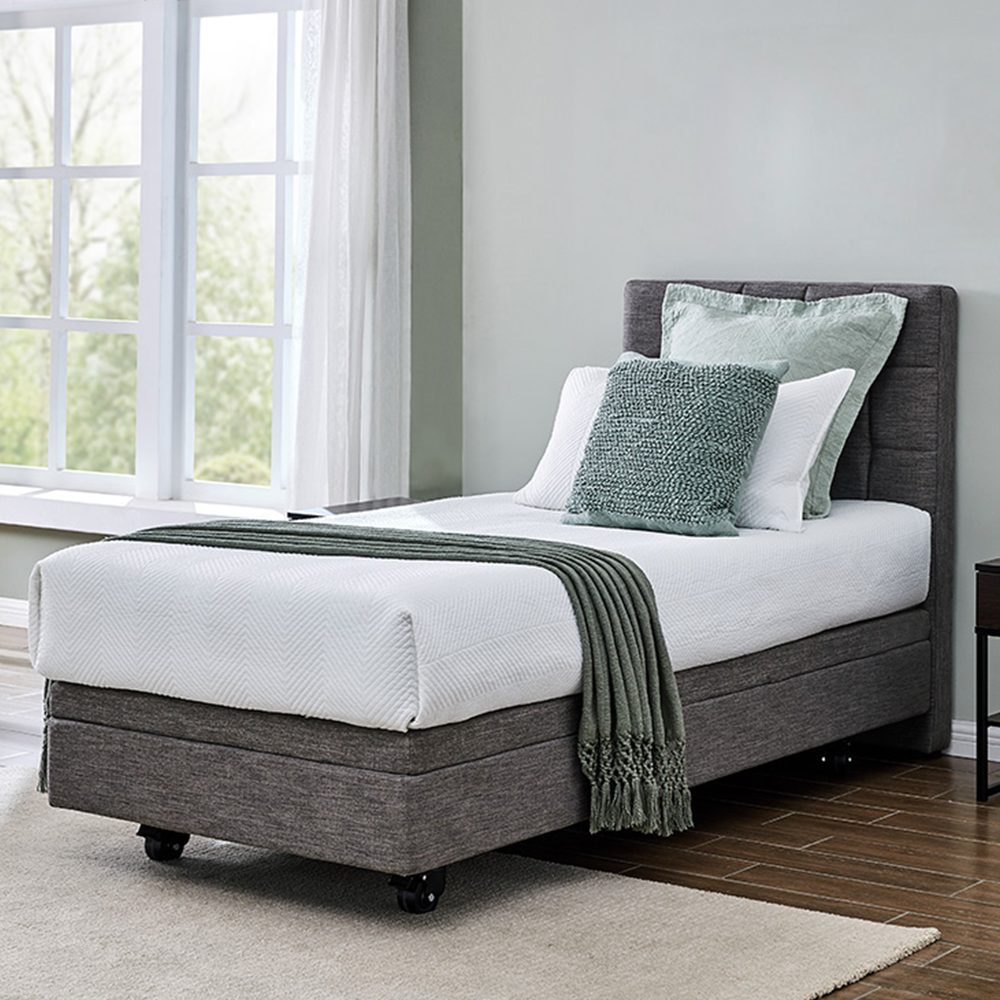 You spend around 8 hours a day in bed so making sure you have a supportive and comfortable mattress is essential. After all, what is your bedroom for if not to have a restful sleep?
The key to a good night's sleep starts with a good mattress. Just like Goldilocks, you want something that delivers a mix of firmness and comfort. The Aspire ComfiMotion mattress range delivers the just right that you're after.
The ComfiMotion Memory Foam Mattress offers a restful sleep on a fully-foam mattress. Specially layered memory foam provides contoured support where it matters – at your shoulders, hips and legs – to relieve pressure no matter your sleep style.
For extra support, opt for the ComfiMotion Pocket Spring Mattress. Here, zoned pocket springs are positioned in weight-activated zones to support the head, hips and legs. A pillowtop layer offers a soft upper, allowing you to drift right off to sleep.
The ComfiMotion mattresses have been designed to fit the ComfiMotion bed range.
With a modern frame and multifunctional bed lift system, the ComfiMotion Adjustable Beds offer style, function and comfort. The bed offers a range of features expected of an adjustable bed, including hi-lo positioning, back and leg raise, and zero gravity. And with memory function and USB functionality, it's the perfect place to unwind and recharge.
ComfiMotion Pillows
Having the right pillow can make all the difference to waking up rested or not. A pillow that's lumpy, flat or just too hot can leave you tossing and turning all night – and with a sore neck and back the next day.
Our bestselling range of ComfiMotion pillows is just the thing to give you a good night's sleep. Designed to provide comfort and ergonomic support, the Plush pillows feature a memory foam layer with a plush outer and are suitable for side and back sleepers.
For people who find themselves overheating at night, the ComfiMotion Breeze Pillow also comes with clever Surface Cooling Technology on one side that draws heat away from your head – so there's no more having to flip the pillow to the cool side.
Bed Sticks and Poles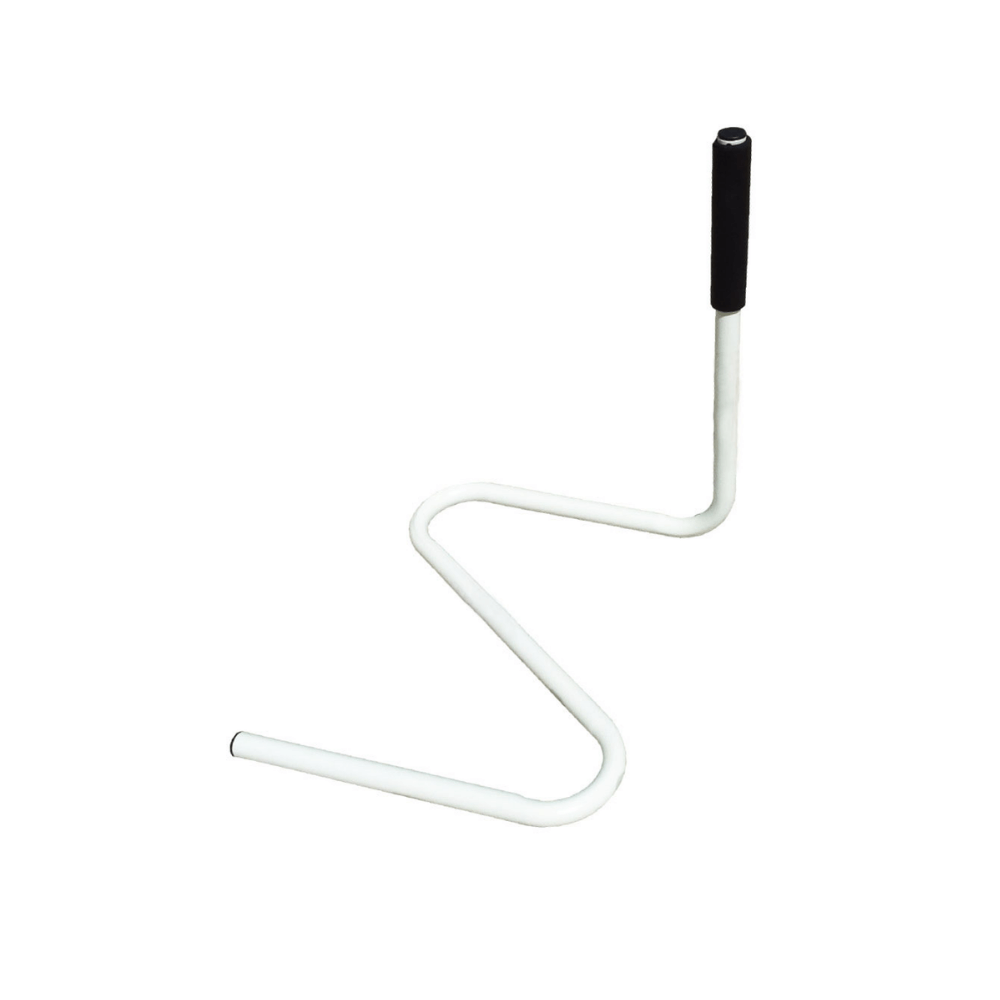 As we get older or our mobility declines, turning in or getting out of bed can become more difficult. The simple act of moving from lying in bed to standing can be difficult for people with pain, stiffness or balance problems.
A bed stick can assist with:
Rolling or repositioning yourself in bed

Moving from lying to sitting on the edge of your bed

Pushing up into a standing position

Steadying yourself when standing

Lifting your legs onto the bed
Taking the movement slowly and using a bed assist device can make it easier to get in or out of bed.
The Freedom Cobra Bed Stick is a simple yet handy product for people who may have difficulty getting into a seated position in bed.
This pole fits securely under the mattress and acts as a handle for the user to reposition or pull themselves out of bed. It can be positioned on either side of the bed to suit the bedroom set up or the preferred arm of the user.
Bed sticks are a simple and portable piece of equipment that can make a huge difference for independence with bed mobility and transfers. However, there are some safety considerations to using one outlined by Occupational Therapy Australia here. If you have any concerns, please discuss them with an occupational therapist.