Top Travel Tips For The Older Traveller
Get out there and explore with our top travel tips for elderly adventurers. Consider your mobility when planning your trip to stay well on the road.
Australia is a vast country filled with stunning landscapes, pristine beaches and diverse culture to discover. And while international travel is off the cards for the near future, there's never been a better time to explore the wonders just beyond your own backyard.
But there are serious things to consider if you're an older traveller.
Whether you're setting off for a week away in the country or heading out for a months-long road adventure, planning and preparation are vital for an enjoyable experience for all.
Pack light and bring only the essentials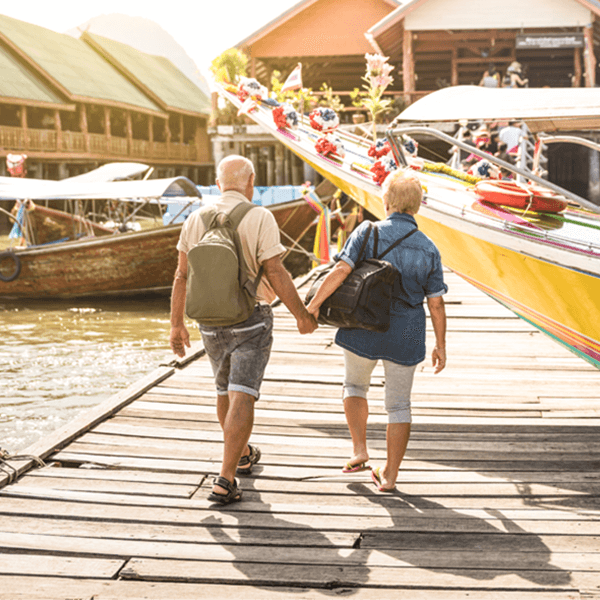 There's certainly a great skill to only packing what you really need. Having a plan for what you'll do while you're away and what clothing you'll need can help when it comes to packing.
And while it may not seem like a big deal to throw in a few extra shoes or books into your suitcase, be aware that lugging heavy suitcases from car to hotel room can lead to injury.
Even if you're travelling by campervan, limited storage space means there's only so much you can bring. Just remember that you'll be able to find most things you may need in any major town or city.
Consider your mobility when planning activities
Mobility is an important consideration when planning your trip and what activities you'll do. Rough hiking trails, slippery rocks or sunset camel rides on the beach may be more difficult to undertake for older people with stiff joints or limited range of movement.
That's not to say you can't climb the Sydney Harbour Bridge if that's always been a dream of yours. Just be mindful of your abilities and allow a day of rest either side, if needed.
If you're planning to be more active on your trip than normal, consider increasing your exercise in the few weeks beforehand. Walking in the pool or on a step machine can help strengthen your legs and get you in better shape for your holiday. The extra effort will be worth it for a more enjoyable time away.
A mobility aid can make travel more enjoyable
If you are worried about getting around, explore whether a mobility aid would make your trip more enjoyable. Having a mobility aid might mean the difference between having to sit out an activity because your legs feel tired or discovering the latest exhibition at the National Portrait Gallery.
Many attractions will allow you to hire a mobility aid while visiting. But for ease and flexibility, having your own is ideal – especially if you're a frequent traveller.
Folding lightweight wheelchairs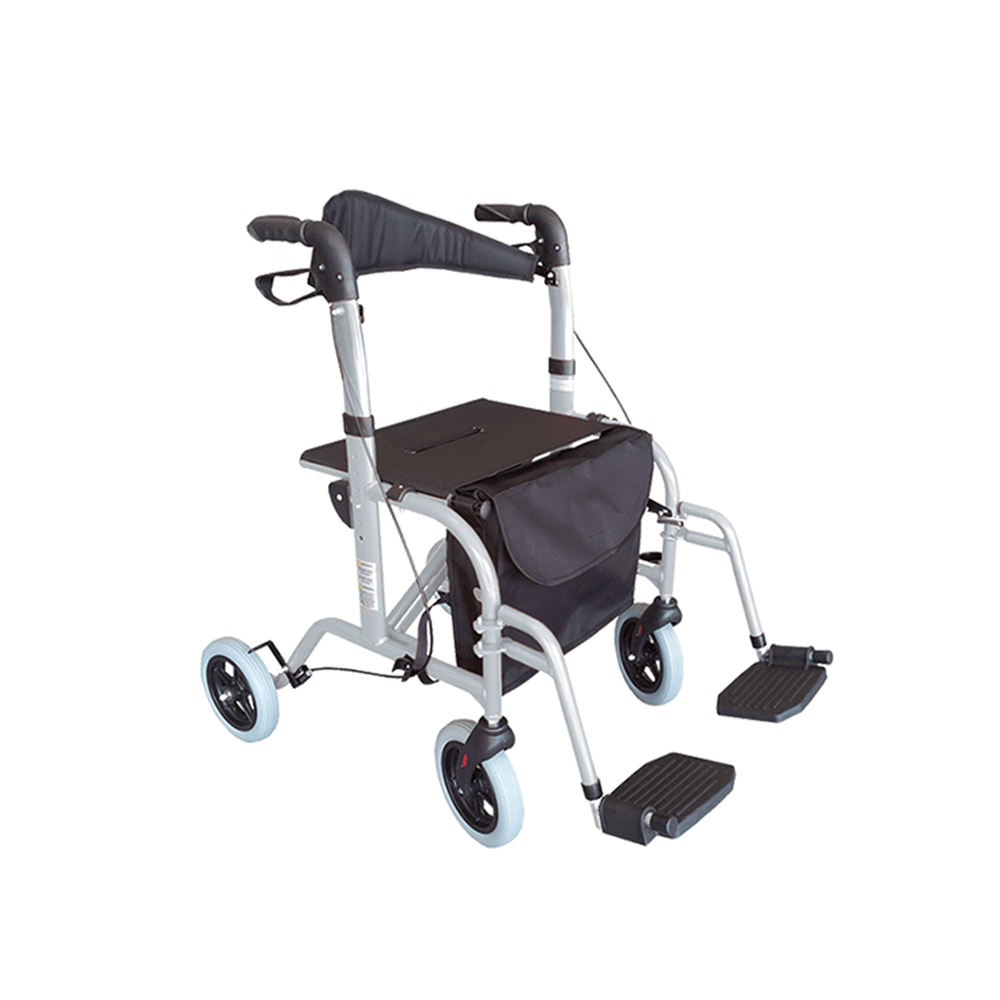 Lightweight and compact when folded down, a travel wheelchair is ideal for sightseeing and visiting attractions. Featuring a comfortable padded seat as well as back and arm support. Choose from attendant-propelled and self-propelled options.
Wheelie walker
If you're after something versatile for your trip, a hybrid walker-wheelchair like the Freedom Hybrid Transroller is ideal.
It offers the benefits of a seat walker and lightweight wheelchair in one portable option. You can use the walker option to move between sights, with the option to switch to the wheelchair if you become tired during the day.
Folding walking stick
If you need only the occasional support while out and about, a folding walking stick is an option. This portable walking stick is small enough to fit in a handbag or backpack when folded down and easily snaps into shape when required.
Folding power wheelchair
A portable power wheelchair is ideal when you want to go a bit further. The i-Go Folding Power Wheelchair offers a super lightweight carbon fibre frame that makes travel a breeze. With the ability to fold down in just a few easy steps, it's ideal for all sorts of adventures. Charge the battery overnight at your hotel and enjoy up to 15km of use the next day – enough to explore the sights.
Mobility Scooter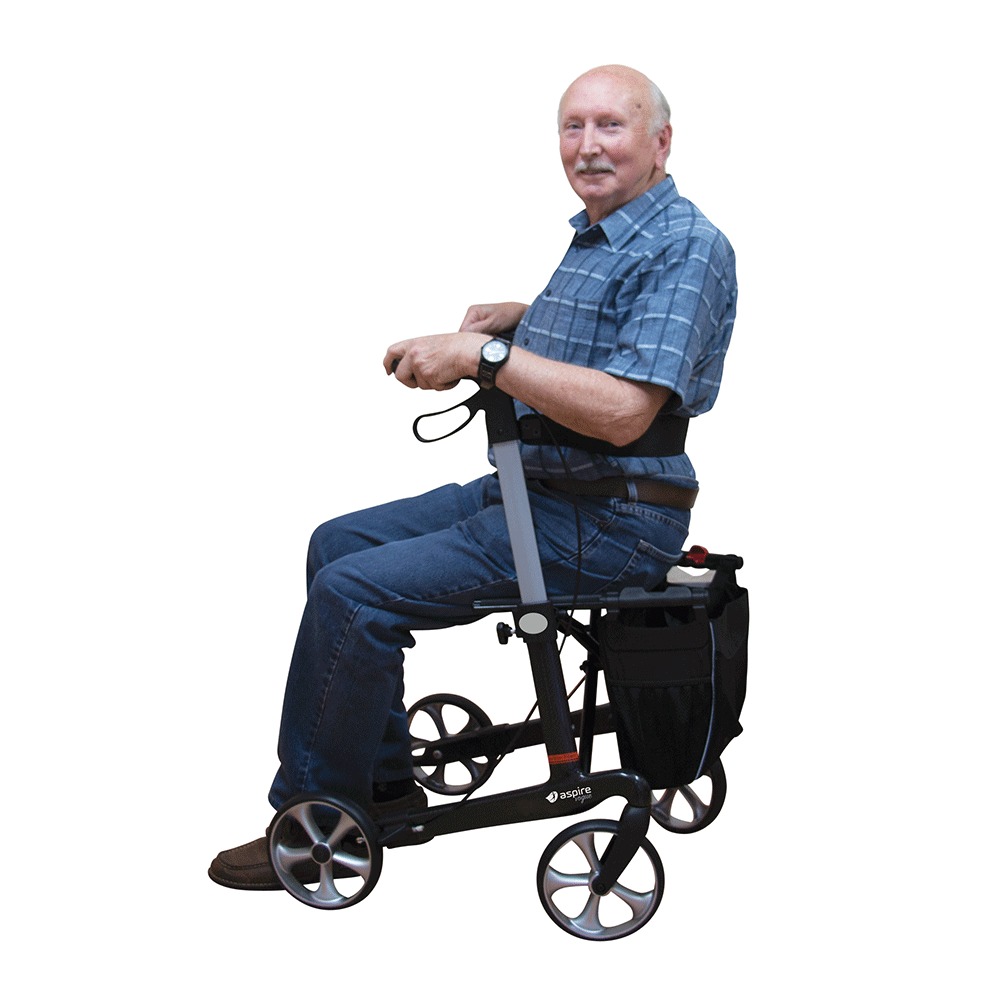 A travel scooter is ideal for the regular adventurer or those looking for something that works just as well at home as on the go. The Aspire Boot Scooter Supalite mobility scooter is portable and lightweight while being able to reach speeds of up to 6.5 km/h with a maximum range of 18km.
The scooter itself comes apart easily for placing in a car boot or as check-in luggage. Charge it overnight and you'll be ready to tackle everything from city paths to walking trails.
Allow plenty of time to relax and recharge
When on holidays – particularly a short break – there can be a temptation to rush through activities as if marking off a Bingo card. While hopping between multiple European cities in just a week can be exciting, a more sedate pace can be just as (if not more) enjoyable.
Rather than rushing between attractions, leave a day or so in between to simply read a book or wander the local area. Especially if you're travelling with family or friends you don't see often, these are the moments for you just enjoy being together after a challenging and difficult year apart.
Find out more about our range of travel aids and accessories and explore your options with the team at Mobility HQ.