Lift chair for hire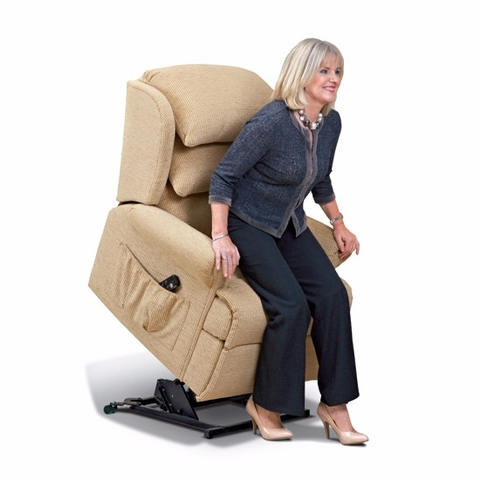 Right

While it may look like a standard recliner, a lift recline chair offers a number of additional benefits beyond simple relaxation.

The key difference between a standard recliner and a lift recline chair is its ability to support you when going from a seated to standing position. This is ideal for people who find it difficult to get out of a regular chair as a result of decreased mobility or injury. This can also aid carers who may need to assist a patient from a chair to another mobility aid. By gently lifting the user into a standing position, electric lift chair hire can reduce carer injuries and increase the user's independence.

A lift recline chair also offers a number of therapeutic benefits for people experiencing poor circulation, back pain, and other medical conditions. Because it is able to go from a seated to a fully flat position at the touch of a button, the user is able to find a comfortable position without excessive shifting or changing position.

Lift chair hire allows you to use a chair for as long as you need - whether a few weeks or months. It's also an ideal way to see if a lift chair is right for you before deciding to purchase.